Download Free Demo
AQTESOLV is the original all-in-one software package for the interpretation of aquifer tests!
AQTESOLV Demo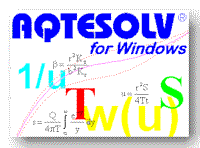 Download a free copy of the demo and see for yourself why AQTESOLV is by far the best software for aquifer test analysis!
Questions about the demo? Please write us!
Would you like a personalized tour? Give us a call after installing the demo!