Education And Training
HydroSOLVE, Inc. is a recognized leader in presenting cutting-edge seminars on the interpretation of aquifer tests (pumping tests and slug tests).
Our courses feature hands-on use of AQTESOLV directed by Glenn M. Duffield, president of HydroSOLVE, Inc. and author of the software.
Read testimonials from attendees of our online training courses below. Please contact us directly with your questions about AQTESOLV training opportunities.
Testimonials From Online Course Attendees
"Thank you for the Session 1 training today. I found it very helpful and useful – wonderful content, direction, and pace." Jared Bean (NewFields)
"Thanks for an excellent training session yesterday. It was extremely useful and constructive." Alex Large (Horizon Consulting Engineers)
"I haven't attended a technical workshop as comprehensive as that in a very long time, it was brilliant!" Jake Turi (DPIE)
In-House/Online
Training
Would you like to hone your aquifer test interpretation skills?
Looking for personalized instruction on using

AQTESOLV

for your projects?
Arrange for one-on-one or group training sessions with the developer of

AQTESOLV

!
Glenn M. Duffield, the author of AQTESOLV, is available for cost-effective training sessions either at your company's facility or via live webinars. HydroSOLVE, Inc. can tailor course content to meet your needs and provide you with invaluable help in the interpretation of your own aquifer test data. A key component of our training sessions is hands-on use of AQTESOLV to enhance and reinforce your skill set. Please contact us for more information about training opportunities.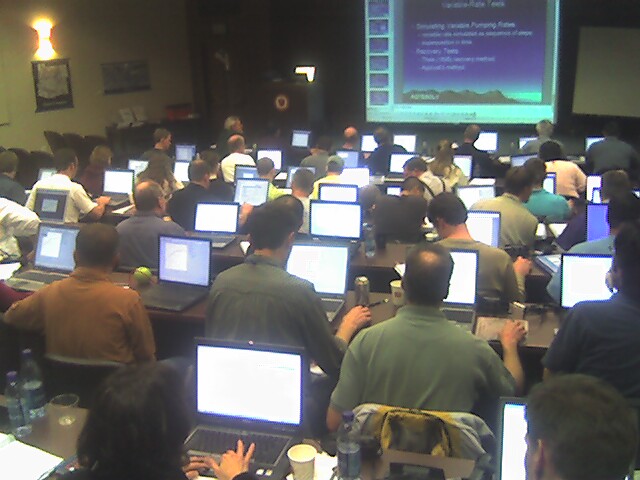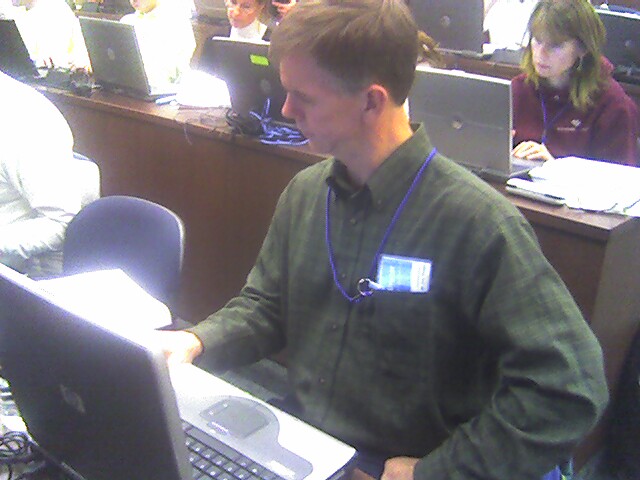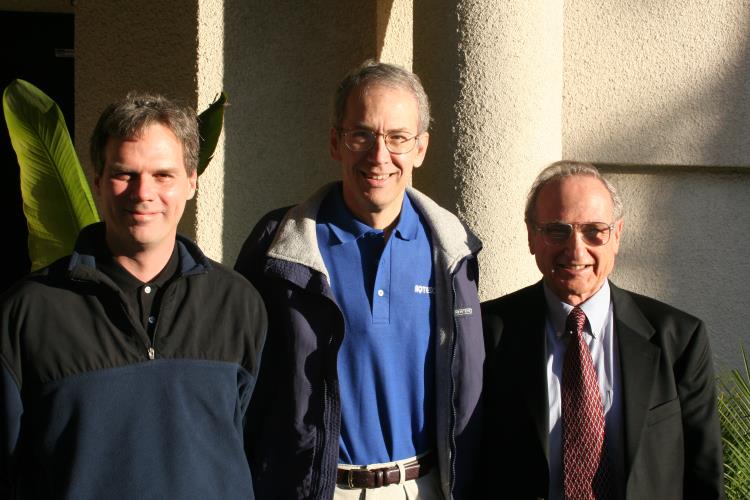 Testimonials
"Great course! Would highly recommend it to any hydrogeologist."
D. Weber, Errol L. Montgomery & Associates
"These are the guys who literally wrote the book--excellent course, very helpful and cutting edge."
P. Blubaugh, Michael Pisani & Associates
"The Aquifer Testing for Improved Hydrogeologic Site Characterization course I recently attended was exceptional! I left with a thorough understanding of course topics and new approaches and methods I am eager to implement at our project sites."
D. Dander, ECC
"I enjoyed the course overall. Excellent insight and feedback with informative discussions."
J. Whitman, Shaw Environmental
"I now feel more comfortable with AQTESOLV and I look forward to my next project."
C. Branton, Jones Environmental
"Glenn's ability to effectively translate historical calculations into understandable application through the use of AQTESOLV has helped me to move from 'old school' data interpretation into the real-time world...."
G. Beckingham, Titan Environmental Services, Inc.
"I was impressed with experience and education of instructors."
C. Oakley, Miami-Dade County, FL
"Excellent review of theory, practice and new developments in aquifer testing."
O. Thornberry, PSI
"This has been the best course that I have attended, and I look forward to future offerings. Excellent!"
M. Larson, Larson & Associates
"Terrific workshop."
D. Parsons, AMEC
"All-in-all, one of the best classes I've taken."
C. Gefvert, South Florida Water Management District